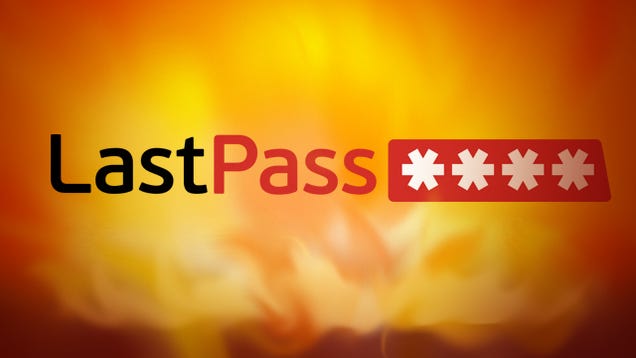 Bad news first, folks. LastPass, our favorite password manager (and yours) has been hacked. It's time to change your master password. The good news is, the passwords you have saved for other sites should be safe.
According to LastPass, the authentication hashes should be sufficiently encrypted to prevent anyone from using them to access your account. However, the company is still prompting all users to update their master password that they use to log in to their LastPass account. If you use LastPass, you should do this immediately. If you share that master password with any other services, you should change it there, too. Finally, if you haven't enabled two-factor authentication you should do that immediately here.
We've talked about what happens if LastPass gets hacked before. As it stands, it doesn't seem that this hack resulted in any significant data losses for users. However, it's still important to take steps necessary to protect your account as soon as you can.
Note: It sounds like LastPass' servers are getting hammered right now, so if your password change doesn't go through, check back frequently through the day until it does.
LastPass Security Notice | LastPass
Source: http://lifehacker.com/lastpass-hacked-time-to-change-your-master-password-1711463571